14th Edition
Dec 15th 2008
Too Good to be True
I have some books to give away for free. Do you want them? I don't. I want to clear out some of the materials that I have brought into my orbit.
Dec 4th 2008
I am terrified by the being known as Julia Roberts
Dec 2nd 2008
20. Ferry
The clouds were low and pervasive, simplifying the landscape with grey, white and white white. A man collapsed in the cafeteria on the ferry. He is prone, on the floor surround by yellow tape as snackers, snack and diners, dine around him. An oxygen mask on his face where a cheeseburger should be.
The ferry returned to the port it had departed from.
The noise of the passengers has increased as they rose their voices between each other.
Paramedics have come on board, two teams of two. Someone said a heart attack. I am sitting in line of sight to the exit, we have been docked for a while, the paramedics have rolled the fallen man through the doors, to a more complex medical establishment than the Pacific Grill.
There has been an announcement that there is vacuum problems with the aft wash rooms.
The gang plank has been retracted and almost all of us, are once again, moving towards the destination printed on our boarding passes.
Dec 1st 2008
Important Announcement
After a powerful groundswell of requests, I have grudgingly added comments to the Joy Web Sight. Bring your ideas, discourse and dialogue, wrapped in a desire to do good and look great. Leave these words and phrases, here, for all of humanity to see and consider.
November 23rd 2008
Recently asked what I think of Victoria
November 20th 2008
Is this evolution?
"I say yes, yes, yes."
Murphy
Without prompt or manipulation, Murphy opens his cat hand to me, and with benevolence, indicates, once the cat take over begins, I would be spared.
November 19th 2008
Doing the reverse vampire
November 12th 2008
Bleeding for you
November 11th 2008
On the Telly
Recently an architect was speaking on the television, in a clam, reassuring voice, reflecting his experience of citizens of the United States and their consideration of Canadians. "We don't know all of the great work you do up here, when we think of you we dismiss you as too laid back". As I was listening to him speak, I was laying on my back and felt a relaxed shiver of indignation.
November 10th 2008
Persecution Complex
November 8th 2008
Waiting
Sitting in a small chair, in a tall building. A young man places a crumpled paper cup in the small metal can behind me.
I am unable to connect the machine under my fingers to the external network of other machines, and for now am truncated. Continually clicking on the icon that draws symbols to actions, after a moment of action designed in a room, some where in Europe, the icon reverts to a declaration of error.
There is no hope for linking. Isolated, the machine seems flawed, broken, a time cancer.
Waiting for a companion to arrive, all that can be done is record. The surroundings are too banal to note, but I will out of anger for the lack of imagination and pleasure at these details and the frustration at being denied a connection. Heavy glue and sawdust compounds laminated with picture of wood grain in an orange colour that does not resemble any local wood panel the walls (except perhaps when hemlock is wet). Glass, tempered and rounded rise from concrete with a pebbled sandstone surface. Air exchange systems perpetually humming air through their vessels. The people in dull colours and black, quietly stare, cough and murmur. The floors are united by great empty spaces and a cough can travel from the corner of one floor to the other side of another. A bag of books are dropped onto a desk, the percussionist sighs. Exasperated voice walks by (Cantonese?), the phone of derision pressed against the annoyed ear.
The lights vibrate, imperceptible green.
The network scanning icon is compelled to spin once again.
A woman's eyes are scanning as she walks, her head sweeping on the X axis.
Steve waves.
November 4th 2008
A Number of People, Places
Years ago I made some prints called a number of people. Recently I have concocted some more, prints, It will take a little bit more time before I place them, here, surely it will not take me years. My binder called today with troubles, I prefer to call them, opportunities for disorder. He said he will let me work in his shop and said it would take about 15 hours to do it right, of course I will do it wrong and it will be much faster. Before all of this painstaking cutting is to begin I will roam around the streets and highways o' Vancouver for a few days.
November 3rd 2008
How my missing underwear was found
October 31st 2008
Weekend Review
Today I took 4 pictures to the local framer to mount on card with a "fusion" mounting technique, just a tich worried about the high temps, squashing my pictures. So I will see if I am one who reprints.
I met with a binder for what really feels like my last art-book, and the conversation went very well. Look out for a brown book, "sometime in December". I think that the remaining projects I have been ruminating on will find themselves as articles in the Joy Sporadic Periodical. The prints from MagCloud were so top notch, I was unaware that notches when that high. I am very happy with this venture. I have a new magazine available to people in the United States, residents of other lands can place their order through me, as I have a pal in the USA who has agreed to forward me magazines. This magazine was concocted while I listened to a repetitive dance song called Texas. it is called "This is Terrace". It is.
Some underwear I ordered in the post went missing, so it is up to me to contact all of the parties involved and try to track down this important little pants in the new day forthcoming. The letter-carrier let a note in my mailbox as is their custom, telling me to visit a post office down the road, and when i got there, the underpants were not there on either the first, second or third days.
These are but a few of my quests.
October 27th 2008
More Politics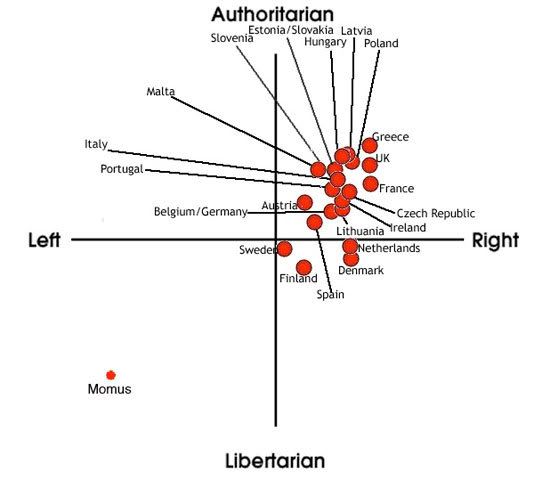 October 20th 2008
Bookish Plot
I have concocted a plot that should have an edition of Intersect complete, but like with any anxiety play, the conflict is that I have been washed by a giant wave of paper. I am unable to resist, metaphorically.
I have printed a number of magazines, through MagCloud and had them shipped to me. I will have them trimmed to size and assembled should resemble a book. For which I will ask a local binder to wrap in a nice durable cover of book cloth. I will see how all this works. For now, orders from MagClould can only be shipped to the United States. I have yet to see the printed matter. My hope is that it is sort of registered.
Last year I was involved with the production of a nice book called CopyWork. Left over from the printing process was a box of paper, it was turned away from the funding body and for months I have had it in storage. I brought it up stairs to contemplate. It weight around 31KG and is 3 bundles of 15x91cm. I want to make something out of it, but am stymied. Oh, what to do?
October 15th 2008
October 14th 2008
25. On the Importance of a Coffee Stain
The marks left by a cup of hot coffee which have broken its walls and slid down the side of a cup, to accumulate at the base of the warm ceramic vessel, creating a ring, is a mark of the highest order of pleasure and tranquility. Objects scored with such marks have their value increased by a factor slightly out of the grasp of the one considering its orbit, forever.
October 10th 2008
Long Time
Today I sat on the bike that goes nowhere for a long time now. After a meal, in the dark, Rachæl and I noticed, as we walked, that the air was saturated with a persistent mist. These little drops caused smells to move slowly. Entire blocks had the smell of long finished meals and perfumes laconically diffused in the wakes of their sources.
October 2nd 2008
Mamet not Marmot
October 1st 2008
Saturn's Day
Today I walked in my newly repaired boots. The repairs, extensive, changed the leather foot caves, filling this area with edges and corners where, before, were only smooth curves and arcs. Like erasers for the mistake of owning these boots for too long, my feet were getting rubbed away.
I could not let this stand in the way of my vague mission. To visit a new computer store, somewhere over there. I knew the name of the shop and got on a bus that I suspected would take me there. This bus was selected after consulting a helpful man working at a busy shop. He suggested the bus in an arbitrary way, I was probably heading in the right direction. A young woman and her two friends disembarked our common chariot before me, and vomited an peach coloured spray. As her friends patted her back, I changed my course and instead acquired socks.
Later while eating friend chicken on the side of the road, 3 wasps circled me, I threw down an offering and satisfied with this gesture, they let me be. There was a lone one, interested in the iced tea, it got smacked, then stood on a nearby rail, considering my actions.
I recognised my bus driver as a fellow who while I was reading about biology at a cafe wanted to talk about physics. He permitted my egress with the 5 minute expired transfer.
September 27th 2008