Mary Lynn
March 24, 2012
Homemade Coffee
The secret to making cup of coffee that lacks the turgid flavour that infects many a cup in this hard water town; bottled water.
March 23, 2012
My Name Is Friendlycat And I Bring You Death
March 19, 2012
Coffee in a Tea Town

View London Blend in a larger map
March 10, 2012
This Pub Closed Down a Long Time Ago
March 8, 2012
Collected Human Thought
Libraries I have Visited
There is nothing better than a library and I have not visited many. The ones I have are listed below. As is the case with humanistic institutions, they vary and a quiet, complex hostility can rise from the benevolence of the institution.
Prince Rupert Public Library is top notch, everything works and is nice and easy for non-locals to get on the net, their public access system is in Linux and provides all one needs and nothing your don't, fast.
Terrace Public Library has no wifi, used to provide a ethernet cable but on my last visit, have lost it. The internet browsers on the public access terminals are very, painfully out of date. I lost my card for this library. I think a former girlfriend took out some books under that card. Sorry.
Oxford Central Library has no toilet, wi-fi sort of works, but mostly doesn't. I don't have a card for this library.
In the Aberdeen Library the lights in the toilet are violet making intravenous drug use a bother, the layout rambles, but the exterior of the central branch is cool. No card for this one.
Lewisham Public Library has the toilet is on the bottom floor. Could use a brighten up and shatter proof glass. Can't remember if it has wi-fi or not, so I called and a fella said, yes, cheers. No card for this library.
Peckham Library is on legs and has a funny pod in the middle sort of like a stomach. Their router hates IPV6. I can borrow like a bug here.
Biblioteca Municipal Ribeira de Pena, is very dramatic, new and cool looking exterior, but few people we exploring when we visited. I can't read any of the words in this library and don't have a card.
John Harvard Library is has a very light collection of books, but makes up for this with wi-fi, a cafe and many public access work stations. In terms of libraries, it is kinda like a guy in a cool, new thinsulate jacket, hanging out with his buddies in wool, shivering.
Nunhead Library is a small, child focused library no wi-fi, very few, slow computers available with that software Southwark uses, it is sadly based on Windows. You can get garden waste bags from here.
Blue Anchor Library is very small, no wi-fi, but printing is available if you have a card. A guy named Rodney works there and their tiny art section has all you need to be informed about the last four thousand years of art making.
Vancouver Public Library is a curvy shaped building and everything works, washrooms on all floors, wi-fi all over the place. They used to close for days due to budget shortfalls. It can sometimes be difficult to find a spot to sit.
The British Library is a mighty fist smashing away ignorance. It has it all. There are many rules to be followed to gain access to the books. I have a card with a horrid photo of me on it.
Greater Victoria Public Library is a bit frumpy, small but everything works, toilets, wi-fi, public access terminals. I used to meet Rachael here all of the time and use my card for reading local papers online.
Seattle Public Library, Central Branch is a funny shaped building. I just walked around did not sit and work there.
March 7, 2012
March 1, 2012
Double You, Eff
February 23, 2012
No One Ever Told This Guy, Get a Hair Cut
February 22, 2012
Koko
February 21, 2012
The Instruments of Music
All musical instruments are weapons made useless, as the way we kill each other changes, so does our desire not to. Musical instruments are the material manifestations of this desire. Every musical instrument can be traced back to a weapon, stopped.
The sublimation of fear of death of self and destruction of loved people, places and things finds its self in the creation of world of harmony, sound, distraction, pleasure, narrative and tone.
Chaos is muted and dismembered, twisted out of recognition.
February 20, 2012
Covent Garden
February 15, 2012
Photobombers
Friendlycat and Nicole
February 13, 2012
On the Way Home
by S Best
Stamping
February 3, 2012
Prince George Bus Station
January 28, 2012
My Data Blobs
I have these blobs of data and am not sure what to do with them. They are on a hard drives right now, a redundant system that has been giving me troubles.
Shood I get a big, expensive tower computer and put all of the hard drives I have in this fabled tower?
Maybe get a small computer and a JBOD box for the hard drives, this has twice as much cables as the other choice, but is less costly.
January 27, 2012
On Life in the UK Test
I took the anxiety producing "Life in the UK" test, required for my application for "Indefinite Leave to Remain", what would be called "Permanent resident" in Canada and passed. I have been resident in the UK for 2 years now, the entire time I had the "Life in the UK" handbook with me, only paying attention to it recently.
When I first learned of the test, my view on it was negative and felt like a right wing concession, made years ago and formed into something for humans by bureaucrats, around my second anniversary on this windy rock here I started to view the test as a pub quiz and then it began to feel less onerous.
The procedure today in Lewisham, unfolded in humble cells, fluorescent lit, four of us gathered at a square table in the centre of one room to be tested, we had our ID checked after signing in at reception, were verbally informed of rules and requirements for the test. Then lead one more time for an ID check in the testing room and to the testing carrel with a simple screen for the practice and actual test. There are 24 questions and they do not tell you your score if you pass. Sixteen of my answers I was positive they were correct and guessed that the remaining I should get at least half of them. So on completing the test and waiting for my results, I was feeling ok. The pass on the test is 75%, 18 correct answers.
It was a relief to get the news I had passed and the form I need for my subsequent application for Indefinite Leave to Remain.
Other news: Recently in the past, for a few days, this sight was lost. This terrible situation was due to an error on my part and sight was restored via heroic efforts of Dave at Xeropolis, the host for this sight. Many thanks for his help!
January 19, 2012
The Adjustment Bureau
January 5, 2012
Twenty Twelve
December 30, 2011
Burquitlam
December 25, 2011
Float
December 24, 2011
Dance
December 21, 2011
Abrasion
December 19, 2011
Meanwhile in the United States of America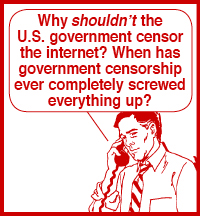 December 16, 2011