Communicate with the Pictures on your Wall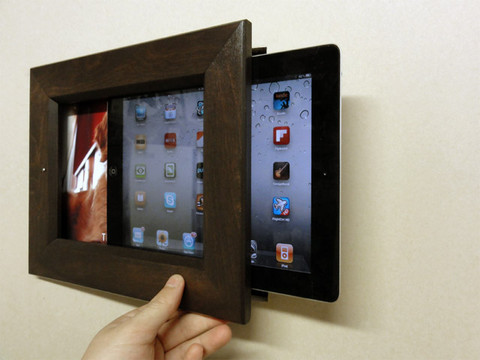 March 2, 2015
Bests
28 February 2015
Confirmation Bias
26 February 2015
Spatial Awareness
25 February 2015
Envy
On the Fridge
24 February 2015
Chambord
19 February 2015
Art Gallery Entrance
18 February 2015
Cubby
17 February 2015
iPad Frame, like a big Stamp
15 February 2015
Happy Birthday CD
14 February 2015
Archer
13 February 2015
Fresh and New
Ireland could use a new banner, that French style flag has been flagging for years and the Scandinavian look is brisk.
11 February 2015
Wants to Deport His Wife
5 February 2015
If Looks Could Kill, They Probably Wouldn't
This web sight is benefiting from a new layout in these times of worldwide tumult. There has been a general squashing, with more squashing rushing forward in the future. This would be a good plan for many politic regions as florid gesture and shivering, machismo belligerence is rife and polluting the world with boring messages and death. It would be great if the job of political office had an option for transposition to a differing location, to determine the value of action and policy in a more general way. Anything to bring more deliberation and reflection to the service of politics and those who aspire to leadership.
3 February 2015
Some Starve, others…
When in the delivery room, after the birth, the midwife asked if I wanted to keep / eat the placenta.
Names and Dates
29 January 2015
Airboat
28 January 2015
Atrium
27 January 2015
That TV Looks Good
26 January 2015
Whiteboard
For your Ears
21 January 2015
Froot Roots
20 January 2015
Where is that Show?
15 January 2015
Sky Plants
As a plant, the stem shoots from the seed then blooms, the sky plant persists for a shorter duration, but changes more around it than thought possible
13 January 2015
Nice Bike
12 January 2015
Once Again We Are Compelled to Defend Cultural Production That We May Not Appreciate
Much like Sony Pictures "The Interview" these comics are not funny enough. The premise originally lacked gravity, but now, due to bizarre reaction, it does.
10 January 2015
Pabs
8 January 2015
Who Doesn't?
5 January 2015
Check out Those Tiles
1 January 2015
Drinks Tea
Mormon Rage
31 December 2014
Dude, This Plane is Not Big Enough for Two, Here Have A Donut and Get the Next Flight

"Faravahar-Gold" by Shaahin - Own work. Licensed under Public Domain via Wikimedia Commons.
30 December 2014
So it is OK, right?
17 December 2014
How about
13 December 2014